"The Grove" – Rooted in Love, Growing in Faith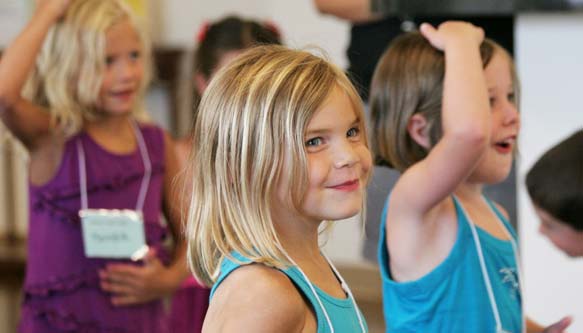 "The Grove" encompasses so much in its name –> fresh air, togetherness, just being, growth.  The Children's Ministries at CCC seeks to incorporate these things to the children and families of our church and community. We provide a place where children can learn and grow in their relationship with God. It is our desire to partner with the parents of our children and to provide a warm, loving and safe environment where they have the opportunity to explore their faith and share it with others.
"Love the Lord your God with all your heart and with all your soul and with all your mind and with all your strength… Love your neighbor as yourself." Mark 12:30-31
Contact Juliana Beall for more information – children@cccva.org
Nursery
9:50am – 11:15am (Sundays)
Infants
1 to 3-year-olds
Your child's care and safety is our top priority. We ask that parents not go into the Nursery when dropping off their children. Please pass your child to the volunteers with their bag over the gate at the door. This helps the Nursery from becoming overcrowded and upsetting the children. If you are concerned about how your child is doing in the nursery, please have the volunteer working at the CM Welcome desk check for you.
Sunday School Classes
9:50am – 11:15am (Sundays)
PreK & Kindergarten
An oak tree is a common symbol of strength and energy (something the little ones have A LOT of).  Biblically, it represents a covenant with the Lord, a strong relationship with him.
 1st, 2nd & 3rd Grades
Willows are historically a symbol of compassion and peace.  The tree always needs to dwell near water to grow and so in history and myths, the willow is used to express the importance of imagination and dwelling deep, something our 1st, 2nd and 3rd graders do well.
 4th & 5th Grades
Sycamores represent shelter, endurance, and places of rest.  As our older kids look toward the future (sometimes scary going into middle school) we want them to be reminded to look for places of refuge and restoration and places of hope.
Children ages Preschool thru 5th grades are dismissed from the Worship Service after our singing to go to Sunday School Classes in the Children's Wing. Parents can pick up their children at the Children's Ministry (CM) Welcome Desk after the Service.
Checking Your Children In
Please check-in your children birth thru fifth grade at the Children's Ministry (CM) Welcome Desk in the hallway. Parents and children will be given matching name tags. You will need to show these to pick up your children at the end of the service.
Babies and toddlers can immediately be dropped off at the Nursery.
Children 4 yrs and older will begin their mornings by going into the Worship Service – they will be released before the sermon begins.
Picking Up Your Children
We ask that parents (not siblings) pick up their children from their Sunday School Classes or Nursery.