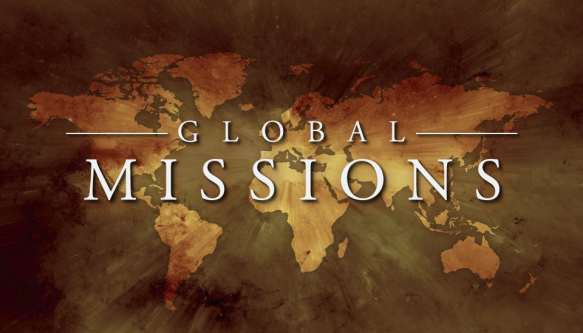 Living together with one another and Christ is something that extends beyond our Ashburn community and in reality; it involves people in need around the world. At Christ Community Church, you'll have a unique opportunity to be part of changing lives in places like Japan, India and even the Muslim nations.
Our CCC family includes missionaries who reach across cultures to get the message of our loving God to people who don't know Him yet. God is seeking people everywhere who will respond to His love, and these dedicated friends have joined in the mission of bringing others to Him.
We have the chance to work together with these missionaries in many ways, not only with financial assistance, but through counseling, prayer, moral support, and most excitingly – by sending teams to participate in their activities.
Check out the photos and stories of our partners who are doing the difficult work of delivering the good news of God's grace to people in other cultures … and making it possible for them to join YOU, ME and CHRIST in living life together in a global community of faith.
"But you will receive power when the Holy Spirit comes on you; and you will be my witnesses in Jerusalem, and in all Judea and Samaria, and to the ends of the earth." Acts 1:8
Contact Ajay Condicoppula  for more information, condicoppula1024@gmail.com
Bill, Lisa, Litia and Hudson Frisby
serving in Atlanta, Georgia
Currently Bill is part of OM's International Coordinating Team focused on leadership development within OM and, with OM's permission, is available to serve Christian leaders in other non-profit organizations, churches, government, and the commercial enterprises. Bill provides leadership and executive mentoring, organizational consulting, and training for leaders around the globe. To learn more about this facet of Bill's ministry go to www.strengtheningleaders.org.
Lisa provides website customer care and service for clients such as Fellowship of Christian Athletes and other ministries and organizations as a part of her work with Vertical Symmetry Inc. headquartered in Fairfax, Virginia.
Tony, Marcia, Tasha, Tiffany and Titus Haug
serving in Shimonoseki, Japan
Shortly after Tony and Marcia were married, they spent a year in Japan teaching and waiting on the Lord's direction for long-term ministry. While there, they visited Shimonoseki and sensed an unmistakable calling to that city. They soon returned to settle there in 1989. Within weeks, the Lord brought one God-seeking Japanese woman into their acquaintance (Mrs. Kanaoka, the mother of Yoko Broaddus). Within her circle of relationships, she and several other Japanese soon became followers of Jesus, and the Shimonoseki Christ Bible Church (SCBC) was founded in the Haug's home in May, 1989.
Sam and Rachel Paulson
serving in Hyderabad, India
Sam and Rachel are from India and came to this country to pursue a career in electronics. After graduating from WBC and CBS, Sam felt called back to India to plant churches. He has been the Director for Pioneers-India since 1982. The Lord has blessed his work so that today there are about 150 Church plants and over 100 national pastors serving the churches. He also directs a continuing training program for national pastors. There is a vibrant children's ministry and other outreach ministries. He also coordinates several self supporting projects, one being the raising of water buffalos.